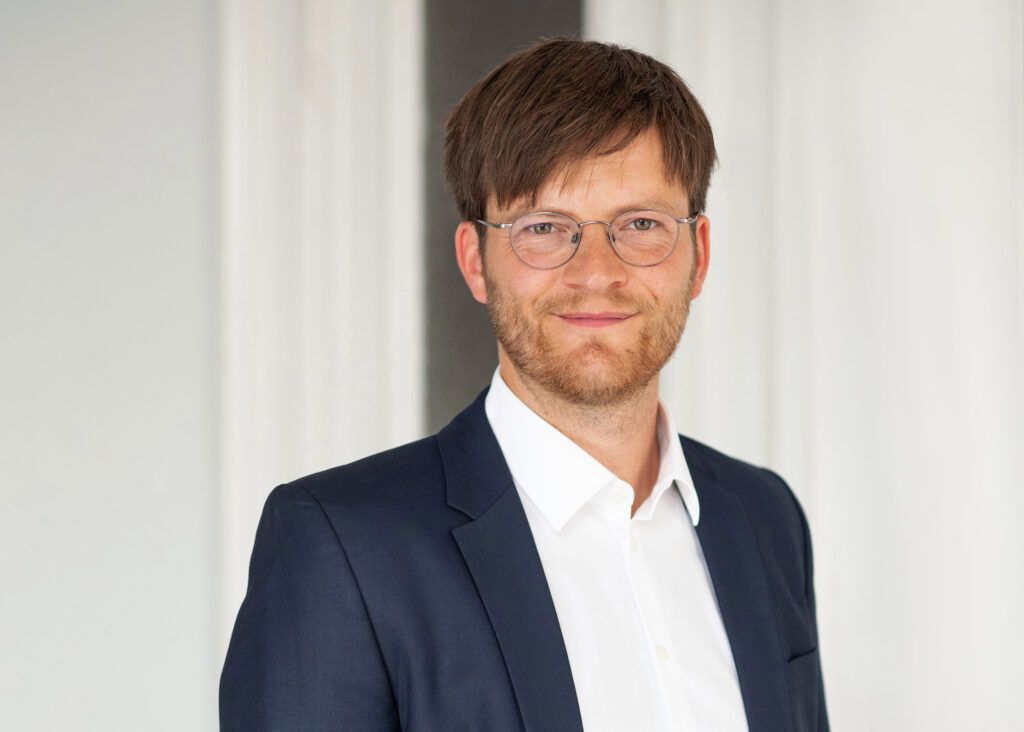 Expert profile Dr. Richard Scholz
As head of research field and part of the leadership team, Dr. Richard Scholz is responsible for the area of impact analyses at WifOR. His core topics include the representation and evaluation of global value chains and the translation of sensitive company data into macroeconomic indicators. His goal is to set standards in sustainability measurement in order to create comparability and transparency – for business, society and politics. His clients include globally active companies, as well as associations and foundations in Germany and abroad.

Based on his scientific expertise and experience, he supports and advises a variety of organizations in their impact assessment. The use of macroeconomic calculation models and most recent, international data sets, enables valid and comparable key figures. Together with our project partners and in association with other organizations, WifOR is constantly advancing the standardization of sustainability measurement.
Academic Career and Scientific Focus
Dr. rer. oec. at the University of Leipzig
M.Sc. in Economics and B.Sc. in Economics at the University of Leipzig with specialization in Development Economics
Macroeconomic modeling
Analysis of global value chains of multinational companies
Multi-regional input-output analyses
Quantification of environmental, economic and social impacts of multinational enterprises
Applied Econometrics
Data Science
Project Partners and Clients
The following articles might also be of interest: